Services for Business
At Towns Needham Solicitors we offer a wide range of services to businesses from dealing with property transactions and leases, debts and disputes to the many issues that can arise from employing staff.
We have a clear understanding that the right advice is essential for a business to prosper. We tailor our services to the specific needs and budget of our client.
In this section :
Our Team
To meet the team at
Towns Needham Solicitors
Click Here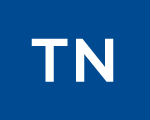 Contact us regarding Services for Business
Here to help you, for a FREE assessment of your legal needs call now on 0161 832 3721 or click here
###module_15_contactinfo###