Inheritance Tax Planning
Protecting Your Estate From Care Home Fees
How can I protect my assets from care home fees?"
With an ageing population, we are often asked "Can I protect my assets from care home fees?" The answer Is not straightforward and so taking the right professional advice is vital.
We offer advice specific to your circumstances enabling you to make the right decisions about planning for the future.
Speak to one of experts it's Free. Call us today on 0161 832 3721.

In this section :
Our Team
To meet the team at
Towns Needham Solicitors
Click Here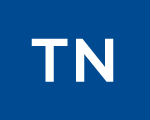 Contact us regarding Inheritance Tax Planning
Here to help you, for a FREE assessment of your legal needs call now on 0161 832 3721 or click here
###module_15_contactinfo###