Trusts
A Trust enables you to transfer assets to a trustee or trustees on specified terms for the benefit of an individual or group of individuals (known as 'beneficiaries').
A Trust can either be created in your Will or during your lifetime. Trusts can be used for tax planning purposes and for ensuring that dependents are provided for should they be minors, disabled or require special care.
The law of trusts is complex and technical. At Towns Needham Solicitors we can assist with setting up a Trust, the ongoing administration, dealing with any tax implications and winding up a Trust.
Our Team
To meet the team at
Towns Needham Solicitors
Click Here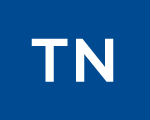 Contact us regarding Trusts
Here to help you, for a FREE assessment of your legal needs call now on 0161 832 3721 or click here
###module_15_contactinfo###