Tenancy Agreements
A Tenancy Agreement is a written agreement which sets out the terms of a tenancy and the rights and obligations of the landlord and the tenant to ensure fairness for both parties.
At Towns Needham Solicitors we are experienced in acting for Landlords who are planning to take on new Tenants and for Tenants planning to move in to a property. It is important that the right tenancy agreement is in place to ensure that complications which can sometimes arise later between both parties are avoided wherever possible.
In the unfortunate event that relations between Landlord and Tenant break down, this can prove to be a very distressing and worrying time. Whether you are a Tenant or Landlord, at Towns Needham Solicitors we can offer advice to ensure that you fully understand your rights and legal position and we guide you through the right legal channels for redress.
Our Team
To meet the team at
Towns Needham Solicitors
Click Here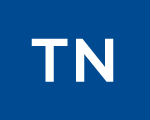 Contact us regarding Tenancy Agreements
Here to help you, for a FREE assessment of your legal needs call now on 0161 832 3721 or click here
###module_15_contactinfo###