Lasting Power of Attorney
There may come a time in your life when you are or unable to make day to day decisions about your finances and welfare and want a family member or close friend to take on this responsibility. In order for organisations and authorities to act on that person's instructions you would have to formally appoint them as your Attorney. This process involves using special forms called a "Lasting Power of Attorney" in which you can appoint an Attorney to make decisions on your behalf about things such as your property and financial affairs and/or health and welfare. A Lasting Power of Attorney has to be registered at the office of the Public Guardian before your Attorney can act for you.
At Towns Needham Solicitors, we can provide you and your chosen Attorney with advice and assistance in completing the required lasting Power of Attorney document and registering it at the Office of the Public Guardian.
Our Team
To meet the team at
Towns Needham Solicitors
Click Here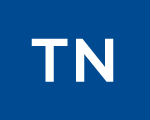 Contact us regarding Lasting Power of Attorney
Here to help you, for a FREE assessment of your legal needs call now on 0161 832 3721 or click here
###module_15_contactinfo###