Accidents & Personal Injury
Whether you've had an accident at work, on the road, in a public space or suffered from a work related illness you need an expert on your side to ensure that you get the care and compensation that you deserve.
From whiplash to serious brain and spinal injuries and everything in between, we have the expertise to achieve the right outcome for you.
At Towns Needham Solicitors you can be sure to receive a first class, individual service from our expert team and the compensation you deserve. From your initial enquiry to the conclusion, your claim will be handled by a professional with a wealth of experience in Personal Injury claims.
In this section :
Our Team
To meet the team at
Towns Needham Solicitors
Click Here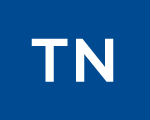 Contact us regarding Accidents & Personal Injury
Here to help you, for a FREE assessment of your legal needs call now on 0161 832 3721 or click here
###module_15_contactinfo###